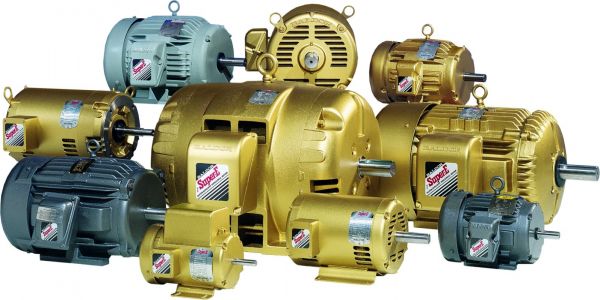 Pump Motors
Pump motors come in several options, ranging from small light-duty motors to high-powered, heavy-duty industrial models. Typical features and options for industrial pump motors include:
Submersible and Immersible Pump Motors
Gear Reducers and Gear Motors
AC and DC Pump Motors
Sub-Fractional Geared and Non-Geared Motors
Synchronous and Asynchronous Motors
Explosion Proof Motors
Energy Efficient Motors
Selecting a Pump Motor for your Application
Numerous factors go into choosing a pump motor, including power rating, load capacity, the material of construction, and specialty requirements. Motor size is the most critical selection factor because it impacts the efficiency and service life of your industrial pump. Selecting the incorrect size for your pump causes premature motor wear and might lead to pump failure.
Also, consider the power requirements of your pump and intended application. You'll need a motor that accommodates that maximum power your industrial pump needs to operate, even if you don't plan to run the pump at its maximum operating speed. It is also important to consider that pumps that operate using a variable frequency drive have different requirements than those operating with a standard pump drive.
Durable and Efficient Industrial Pump Motors
PS-AZ offers industrial pump motors in a broad range of options and has the expertise to guide you in the selection process. Our inventory includes industrial pumps motors from the following manufacturers:
Baldor
Nidec/US
WEG
Leeson
Nord
Siemens
Contact Us to Discuss Pump Motor Options
PS-AZ provides industrial pump motors and other parts and accessories from leading manufacturers. Our team has extensive knowledge in industrial pumping applications and can help you select the right pump motor for your equipment and application.
Contact us today to discuss your requirements.