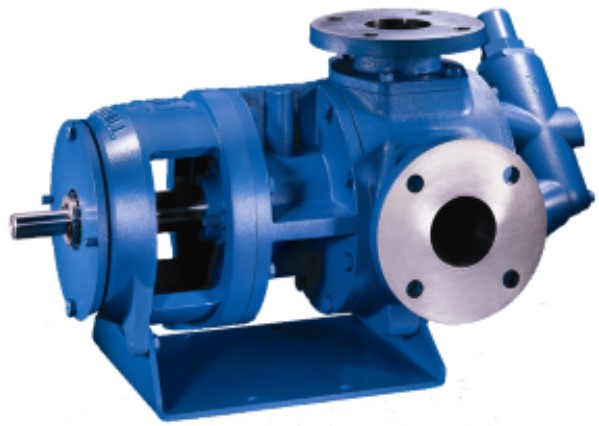 Gear Pumps
Gear pumps are positive displacement pumps featuring a series of gears that move in opposite directions to create vacuum pressure that draws fluids into the inlet. These pumps accommodate a wide range of flow rates and provide the accurate control required for high viscosity substances like oil, bitumen, adhesives, and certain chemicals.
High-Efficiency Gear Pumps for Demanding Applications
Industrial gear pumps are a very widely used pump type because of their versatility. These pumps are ideal for high-temperature applications and those requiring higher pressure output. Their power and efficiency, along with high resistance to oil contamination, make them a perfect choice for chemical and petrochemical applications. The design of gear pumps also makes them suitable for food and beverage production, and pumping paints, resins, and adhesives. 
Advantages of gear pumps include:
High operating efficiency
Smooth pulse-free flow
Easy operation and maintenance
Cost-effective
Maintains constant flow despite changes to fluid density or viscosity 
Gear Pumps and Pump Parts from Trusted Manufacturers  
PS-AZ is a distributor offering gear pumps in a variety of sizes, flow rates, and materials from the following manufacturers:
Learn More About the Versatility of Gear Pumps
We work with a variety of pump manufacturers to provide efficient, high-quality solutions to meet your needs. Using our expertise, we'll help you find the best gear pump for your application. Contact us to learn more or to request a quote.